The moment we've all been waiting 15 years for is now only a few days away (we would have had it sooner, but UK releases have been delayed due to the World Cup; not that we're complaining…)
To prepare us for the glorious moment The Incredibles 2 hits cinemas, we've been looking back over Pixar's biggest hits. Not only have we been binge-watching all our old favourites, but we've picked out some of our top moments.
"No capes!" – The Incredibles
There's no question that capes are synonymous with the traditional superhero. Superman has a cape. So too do Batman and Thor. While they may be symbolic of true, hope and justice, this scene from the original Incredibles put it out there just how impractical superhero capes are. By far one of the funniest Pixar scenes going and our top moment.
Ellie and Carls montage – UP
This has to be the pinnacle of tear-jerking animated magic. If the first 15 minutes of UP didn't render you a blubbering mess on the floor then you have no heart. This touching scene proved just how much power the animators at Pixar have over us.
"Put that thing back where it came from" – Monsters Inc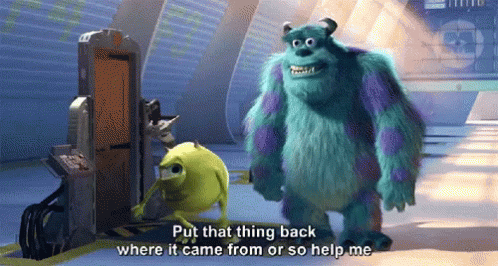 Our next top moment is from the Pixar classic, Monster's Inc. The impromptu performance by Mike and Sully deserves a spot of prominence on our list. I mean, who to this day can't hear this tune running through their head?
When Wall-E forgets Eve – Wall-E
Pixar has more up its sleeve than a seemingly endless ability to make you want to cry, we promise. But we can't help but add another tear-jerker to the mix. The desperation you feel when Eve is trying her best to restore Wall-E, only for him to forget everything, was truly heart-breaking. Never have viewers wanted so much for two robots to fall in love and have their happily ever after.
Sadness is the key to strength – Inside Out 
We've all experienced sadness and some of us will have felt at some times like we've almost been swallowed by it. It's not always easy to see why sadness and pain is an essential part of growing up or building strength, but this film tries to show this exact phenomenon.
We would all love our lives to be filled with joy, but sadness is also an important part of appreciating life. When Joy realises that in order to save Riley she needs to let Sadness take over, it reflects the journey all of us have struggled through to become the people we are today. It's an incredibly complex message to try to convey – seemingly in a children's film – and Pixar couldn't have done it any better.
Fading Spirits – Coco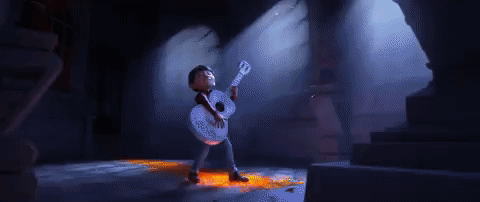 I have to be honest and say it took me a while to watch Coco, simply because it didn't immediately grab my attention as a film that I thought I'd enjoy. I'm very glad to say how wrong I was though, as Coco's unique story and setting is packed with heart. Inspired by Mexico's Day of the Dead, it shows the power of memories and also touches upon the deeply emotional topic of death in a positive way that children can understand.
Together till the end – Toy Story 3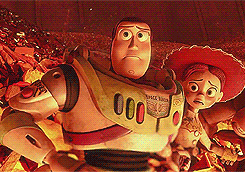 15 years and three amazing animated films that followed us from childhood, to finally leaving home. Toy Story's final instalment hit those who had only been in their very early childhood when the first film was released. When the series' third chapter was released in 2010, a lot of us we're making that journey ourselves; saying goodbye to our homes and families to set out into the real world.
In this film, the toys have to face what they have feared since the beginning – losing Andy. It's the incinerator scene though, when they have been confronted with their own death when something magical happens. The toys stop struggling, come together, and hold hands. They realise that in the face of death, all that matters is being together. In my eyes this scene was trying to teach us that in the face of forces we can't control, what's most important is to surround ourselves with people we love, who can weather the storm and pass the test of time.